The Nexus team at Sonatype has a lot in store for April. Along with the release of Nexus 2.8, there is a series of 2-minute video challenges to show how to best use Nexus, training sessions to get you up to speed on the most recent updates and a live broadcast from the Sonatype Engineering Summit where you can hear from the engineering team on what they have planned for upcoming releases.

Quick Links:

Nexus 2.8 Release Announced

Nexus 2.8, a major release including new features, bug fixes, and performance improvements, has been released and is available for download.

Nexus 2.8 feature set includes:
Deep integration with Sonatype CLM
Full component information containing popularity, license data, security vulnerabilities, and policy violations
Compares all other available versions of a given component, viewable directly in Nexus
Simplified configuration of Repository Health Check
Repository Health Check can now be enabled for all types of proxy repositories supported by Nexus (Maven, P2, NuGet, OBR, Yum, etc.)
Improved UI in search results
Bundled Jetty configuration is simpler and extensible
Request Access Logging enabled by default

Nexus Live: Meet the Engineering Team

This month, Nexus Live is doing a special, live broadcast from the Nexus Engineering Team Summit. You'll get to meet the entire engineering team as they tell you about what they have been working on for the past few months and what you can expect in the coming releases. Join us on April 24, at 1:00pm EDT for this very special live online presentation.

The Nexus 2-Minute Challenge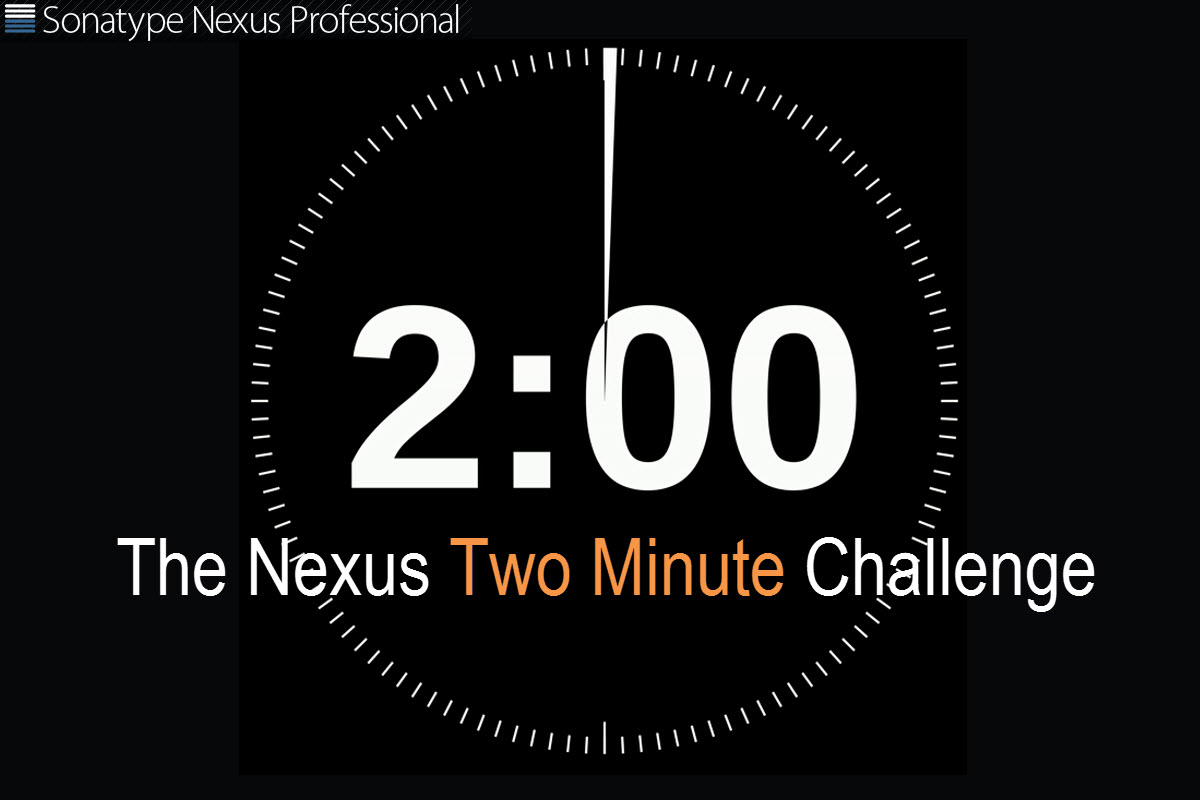 What do you think you could do with Nexus in 2 minutes? We challenged Manfred Moser to show us the Top 10 things he can do in 2 minutes with Nexus, including:
New Version Component Discovery
Automatically Update a Component Index
Publish an Updated Component Index
Run a Repository Health Check
Examine a Repository Health Check for Security Issues
Analyze a Repository Health Check for Licensing Issues
Identify an unknown .jar
Migrate to a new version of a component
Research and examine existing component issues
Replace the release process for staging
Manfred has completed 6 Nexus challenges so far, with more being added each week.

We're looking for challenges and solutions. If you issue us a challenge and we accept it, that will get you a $5 Starbucks Gift card. For those who want to video their own challenge, send us a link to your solution on YouTube. We'll select the best ones and include them in the Nexus 2-Minute Challenge playlist, send you a $25 Amazon Gift Certificate and make you an honorary Nexus Champion.

View Nexus 2-Minute Challenge videos:
http://tiny.cc/NexusChallenge, leave a comment, challenge or link to your solution, and we'll take care of the rest.

4th Annual Open Source Development Survey

The Open Source Development Survey is one of the largest and longest running surveys in the industry. We have some preliminary results to show you:
64% of organizations don't actively monitor components for changes in vulnerability data


(these companies would not be watching for the next Struts, Bouncy Castle or HTTP Client)



52% of organizations do not keep a record of all open source components used in production applications


(how would you find a heartbleed-like bug if announced?)
Does this sound like your team? This is your chance to participate and let us know how your development team sizes up against the industry. Take the survey and follow the results. We are closing the polling at the end of April.

Nexus Best Practices Training Class: Tuesday, May 20, 2014
Do you need a quick start on Nexus to help get better build times or to gain more visibility into your team's component usage? We've got the class for you: Nexus Best Practices Training delivered by the one and only Manfred Moser. Reserve your space today.